How To Retrieve Your Saved Wi-Fi Password From Your Windows PC
The following is a short tut on how to retrieve your saved Wi-Fi password from your windows PC.
Step 1.
In your windows search type "Network and Sharing Center", click the option and you should get a screen like below: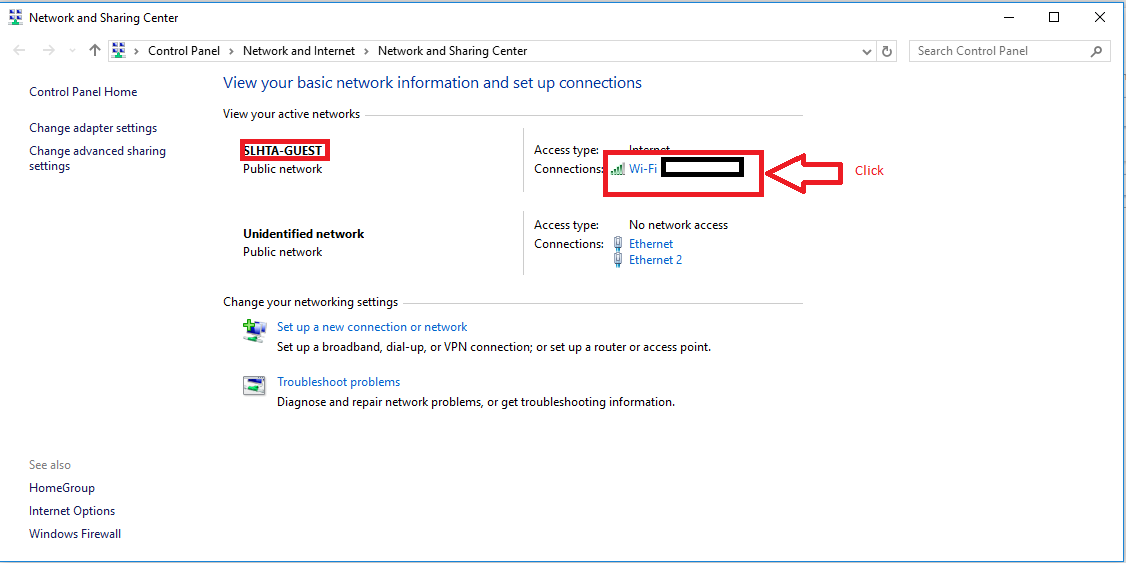 Click the area where it shows "Connections".
Step 2.
A window will open with some information on your Wi-Fi connection, click "Wireless Properties" to get to the next window: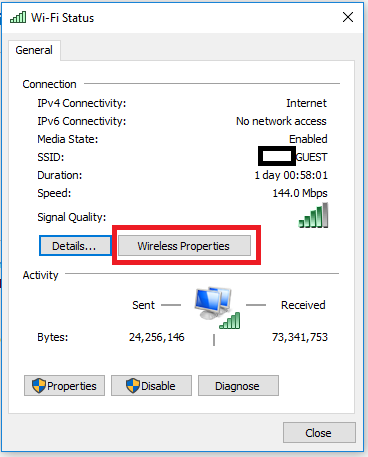 Step 3.
Switch to the "Security" Tab then click the "Show characters" checkbox: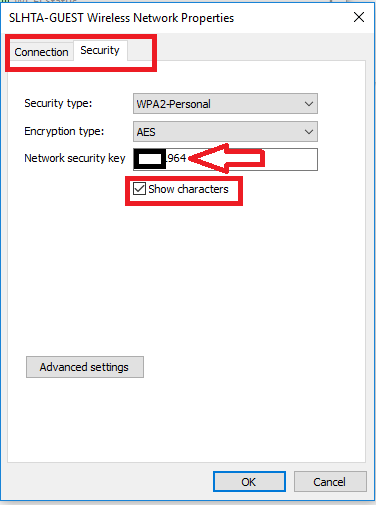 How To Retrieve Your Saved Wi-Fi Password From Your Windows PC

https://tutbakery.com/how-to-retrieve-your-saved-wi-fi-password-from-your-windows-pc/

https://tutbakery.com/wp-content/uploads/2015/11/wireless-155910_640.png

https://tutbakery.com/wp-content/uploads/2015/11/wireless-155910_640-150x150.png

Computer Engineering

Tips & Tricks

Beginner,Windows

The following is a short tut on how to retrieve your saved Wi-Fi password from your windows PC. Step 1. In your windows search type 'Network and Sharing Center', click the option and you should get a screen like below: Click the area where it shows 'Connections'. Step 2. A window will open with some information...

The following is a short tut on how to retrieve your saved Wi-Fi password from your windows PC. <h1>Step 1.</h1> In your windows search type "Network and Sharing Center", click the option and you should get a screen like below: <img class="alignnone" src="http://res.cloudinary.com/tutbakery/image/upload/v1447939181/retrieve%20wifi/network_and_sharing_center.png" alt="How To Retrieve Your Saved Wi-Fi Password From Your Windows PC" width="1126" height="563" /> <em>Click the area where it shows "Connections".</em> <h1>Step 2.</h1> A window will open with some information on your Wi-Fi connection, click "Wireless Properties" to get to the next window: <img class="alignnone" src="http://res.cloudinary.com/tutbakery/image/upload/v1447939427/retrieve%20wifi/wi-fi_status.png" alt="How To Retrieve Your Saved Wi-Fi Password From Your Windows PC" width="368" height="457" /> <h1>Step 3.</h1> Switch to the "Security" Tab then click the "Show characters" checkbox: <img class="alignnone" src="http://res.cloudinary.com/tutbakery/image/upload/v1447939427/retrieve%20wifi/wifipassword.png" alt="How To Retrieve Your Saved Wi-Fi Password From Your Windows PC" width="376" height="505" />

Uriahs

Victor

uriahs.victor@gmail.com

Administrator

I love cake...find my rumblings and other stuff at uriahsvictor.com

TutBakery