How To Easily Create A WordPress Child Theme In 2 Steps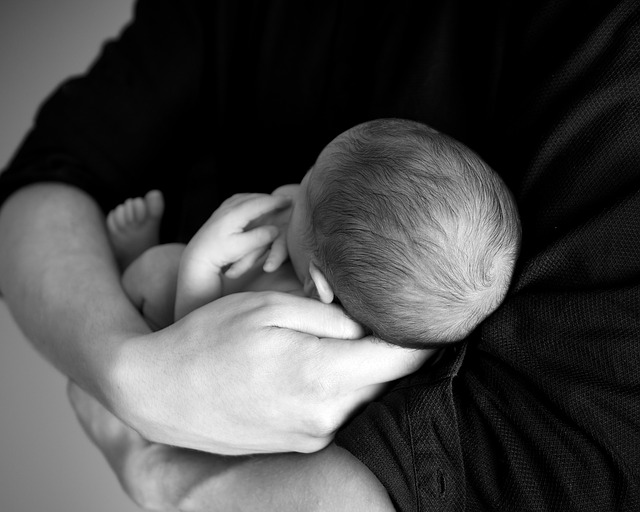 If you're here I assume (some say doing this is making an ass out of you and me) that you want to create a child theme for your WordPress website, so I wont go into detail on what this is. I won't even create a tutorial on how to do one the long way because there are already countless examples on the internet.
I often try not to use plugins when something could be done quickly and easily such as a child theme but we are trying to do this in as little steps as possible.
In this tutorial I will show you How To Easily Create A WordPress Child Theme In 2 Steps using a plugin. This is great if you have a site and have been hearing about this child theme business but not want to touch your website code or not comfortable doing it. This is also a good plugin for dev sites.
Step 1.
Go to your plugins directory in your WordPress dashboard and click "Add New" at the top. Search for a plugin called "One-Click Child Theme".  Find it here.
Step 2.
Go to your themes section in your dashboard (Appearance–>Themes). Click on the theme you want to create a child theme for (hover your cursor on the theme and you should see "theme details" text come up), to the bottom of that theme there should be a new option called "Child Theme". Click on this button and enter your child theme name (Good practice to keep it same name but append "-child" to the end).
Alternative
If you do not see the option then go to Appearance –>Child Theme. Add a name for your child theme then click create, this will create a child theme for which ever theme you currently have activated on your website.
Now go to Appearance–>Themes, You should see your newly created child theme activated.
---
Creating a child theme this way is quick and easy, but I believe it's always good to know how to do something the manual way before the easy way out. You can find out how to create a child theme the manual way here.
How To Easily Create A WordPress Child Theme In 2 Steps

https://tutbakery.com/how-to-easily-create-a-wordpress-child-theme-in-2-steps/

https://res.cloudinary.com/tutbakery/image/upload/v1454808056/randoms/baby-499976_640.jpg

https://res.cloudinary.com/tutbakery/image/upload/c_crop,h_512,w_512,x_64,y_0/h_150,w_150/v1454808056/randoms/baby-499976_640.jpg

WordPress

If you're here I assume (some say doing this is making an ass out of you and me) that you want to create a child theme for your WordPress website, so I wont go into detail on what this is. I won't even create a tutorial on how to...

<img class="alignnone wp-image-485" src="https://res.cloudinary.com/tutbakery/image/upload/v1454808056/randoms/baby-499976_640.jpg" alt="WordPress Child theme concept" width="640" height="512" /> If you're here I assume (some say doing this is making an ass out of you and me) that you want to create a child theme for your WordPress website, so I wont go into detail on what this is. I won't even create a tutorial on how to do one the long way because there are already countless examples on the internet. <em>I often try not to use plugins when something could be done quickly and easily such as a child theme but we are trying to do this in as little steps as possible.</em> In this tutorial I will show you How To Easily Create A WordPress Child Theme In 2 Steps using a plugin. This is great if you have a site and have been hearing about this child theme business but not want to touch your website code or not comfortable doing it. This is also a good plugin for dev sites. <h1>Step 1.</h1> Go to your plugins directory in your WordPress dashboard and click "Add New" at the top. Search for a plugin called "One-Click Child Theme".  <a href="https://wordpress.org/plugins/one-click-child-theme/" target="_blank">Find it here</a>. <h1>Step 2.</h1> Go to your themes section in your dashboard (Appearance-->Themes). Click on the theme you want to create a child theme for (hover your cursor on the theme and you should see "theme details" text come up), to the bottom of that theme there should be a new option called "Child Theme". Click on this button and enter your child theme name (Good practice to keep it same name but append "-child" to the end). <h4>Alternative</h4> If you do not see the option then go to Appearance -->Child Theme. Add a name for your child theme then click create, this will create a child theme for which ever theme you currently have activated on your website. Now go to Appearance-->Themes, You should see your newly created child theme activated. <hr /> Creating a child theme this way is quick and easy, but I believe it's always good to know how to do something the manual way before the easy way out. You can find out how to create a child theme the manual way <a href="https://themify.me/docs/child-themes" target="_blank">here</a>.

Uriahs

Victor

uriahs.victor@gmail.com

Administrator

I love cake...find my rumblings and other stuff at uriahsvictor.com

TutBakery