How To Calculate Paypal Fees On Transactions
As a freelancer this is one of the things I usually need to do when setting up quotes for clients. In this post I will list just a few Paypal fee calculators that I think are worthy of you using when you wish to price your services accurately.
It is fair to mention that though I have used one of these calculators quite a bit and it is usually right, there are sometimes where it's off by a few cents.
No I do not blame the calculators, I blame Paypal. According to Paypal my transaction fee is 5.4% + 30c (WOW RIGHT?). I use this to make calculations and I am still sometimes cheated!
I will start with the best fee calculator I have come across so far: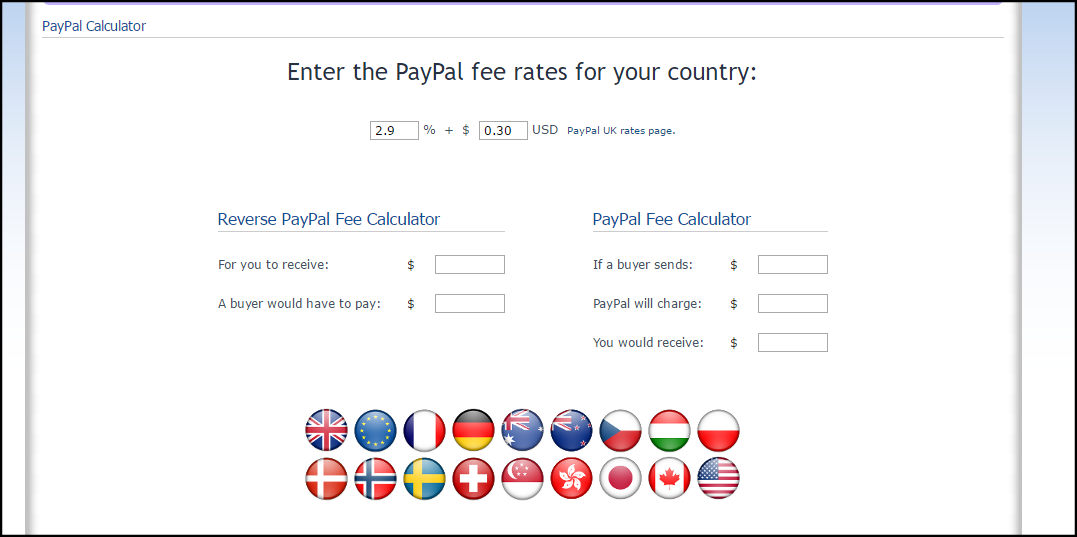 This calculator lets you quickly choose your region/currency then automatically generates the fee. What makes it also great is that it lets you edit that fee just incase they might be wrong.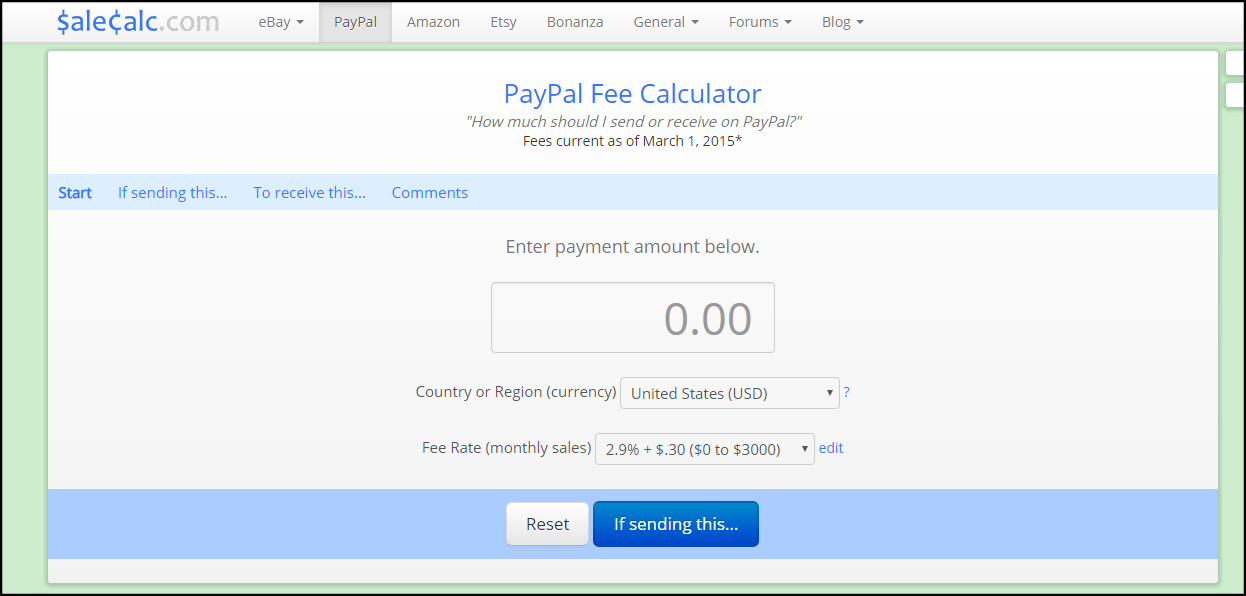 This calculator lets you do many of what the previously mentioned one does but also has a few other calculators such as Amazon, Ebay, Etsy etc. which you could use.
How To Calculate Paypal Fees On Transactions

https://tutbakery.com/calculate-paypal-fees-transactions/

https://res.cloudinary.com/tutbakery/image/upload/v1462721496/Thumbnails/cooks-842244_640.jpg

https://res.cloudinary.com/tutbakery/image/upload/c_crop,h_425,w_425,x_107,y_0/h_150,w_150/v1462721496/Thumbnails/cooks-842244_640.jpg

Tips & Tricks

As a freelancer this is one of the things I usually need to do when setting up quotes for clients. In this post I will list just a few Paypal fee calculators that I think are worthy of you using when you wish to price your services accurately. It is...

As a freelancer this is one of the things I usually need to do when setting up quotes for clients. In this post I will list just a few Paypal fee calculators that I think are worthy of you using when you wish to price your services accurately. It is fair to mention that though I have used one of these calculators quite a bit and it is usually right, there are sometimes where it's off by a few cents. No I do not blame the calculators, I blame Paypal. According to Paypal my transaction fee is 5.4% + 30c (WOW RIGHT?). I use this to make calculations and I am still sometimes cheated! I will start with the best fee calculator I have come across so far: <h2>#1. <a href="http://www.clothnappytree.com/ppcalculator/" target="_blank">Paypal Calculator from Cloth Nappy Tree </a></h2> <img class="alignnone wp-image-556" src="https://res.cloudinary.com/tutbakery/image/upload/bo_2px_solid_rgb:000/v1462720752/article%20images/ppcalc.png" alt="How To Calculate Paypal Fees On Transactions" width="1077" height="537" /> This calculator lets you quickly choose your region/currency then automatically generates the fee. What makes it also great is that it lets you edit that fee just incase they might be wrong. <h2><a href="https://salecalc.com/paypal">#2 Paypal Fee Calculator from salecalc.com</a></h2> <img class="alignnone wp-image-557" src="https://res.cloudinary.com/tutbakery/image/upload/bo_2px_solid_rgb:000/v1462721092/article%20images/salecalc.png" alt="" width="1246" height="596" /> This calculator lets you do many of what the previously mentioned one does but also has a few other calculators such as Amazon, Ebay, Etsy etc. which you could use.

Uriahs

Victor

uriahs.victor@gmail.com

Administrator

I love cake...find my rumblings and other stuff at uriahsvictor.com

TutBakery